Welcome to our next IATSO Conference in Trondheim, Norway!
August 30th to September 1st, 2023
at the Scandic Nidelven
Sex offender treatment in a lifespan perspective –
New challenges from social media and from children and adolescents with harmful sexual behavior
On behalf of the Scientific and the Local Organizing Committees, we invite you to the 17th conference of The International Association for the Treatment of Sexual Offenders (IATSO) in Trondheim. The conference takes place from August 30th to September 1st, 2023 at the riverside hotel Scandic Nidelven located in the very city center.
The conference theme is sex offender treatment in a lifespan perspective. Some start their offending career as a child or an adolescent, others when they are grown-ups. In many cases, perpetrators basic emotional needs might have been ignored or even been seriously violated from early childhood on.
To meet the complexity of sexual offending behavior, it is necessary to have a lifespan perspective. Developing treatment programs for children and young persons with harmful sexual behavior is a way of reaching the persons on their pathway from childhood to adulthood. Here we can see how childhood and adulthood is interacting with each other. Here we can also see that sexual offending behavior should not been understood just in the light of individual, psychological factors. Ideas about masculinity, femininity and sexuality are a part of overarching, general, ideological attitudes in society.
When focusing on treatment in a lifespan perspective, we also will look into the challenges from the new electronic media. A rapid growing internet disrupts the dividing lines between fantasy and reality. Wide ranges of questions emerge; such as the understanding of what a sexual offence might be, what is the difference between fantasy and reality, the relations between online offences and hands on offences. And so on.
We welcome you to three exciting days in Trondheim!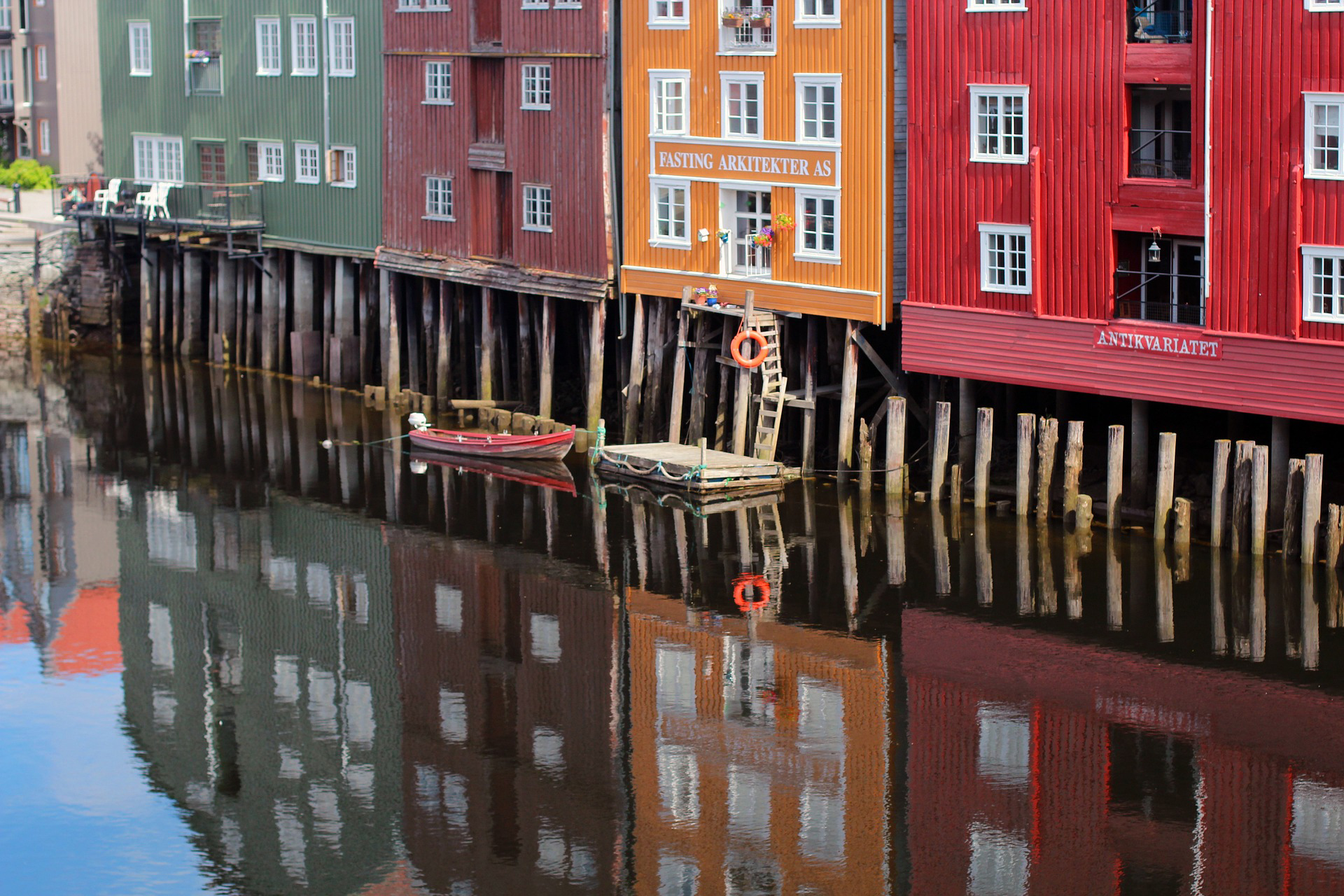 Knut Hermstad, Chair of the Local Organizing Committee
Oddfrid Skorpe Tennfjord, Vice Chair of the Local Organizing Committee
Sabrina Eberhaut, Conference Organizing Committee
Martin Rettenberger, IATSO president elect
Reinhard Eher, IATSO president
---
Conference Information
IATSO 2023 will be a hybrid conference which can be attended on-site or virtually.
All sessions are on-site sessions and will be live-streamed as well. It will also be possible to access the conference virtually and watch the presentations online. All presentations (except for the pre-conference workshops) will be stored in our video gallery and will be accessible for 3 months (until December 1st, 2023) to all registered participants of the 17th IATSO conference 2023. IATSO does not provide any option for downloading and distributing them.
Presenters need to attend the conference on-site in order to give their presentations. Except for the keynotes, all presenters have to register for the conference and pay the conference fee for on-site participation.
Pre-conference workshops are offered this year for on-site participants only and will not be live-streamed. Attendance is included in the on-site conference fee. However, participants who want to attend a pre-conference workshop have to sign up for it, when they register.
Please find some more general information about the conference HERE!
---
Conference Registration
You can register for ON-SITE participation by clicking here!
You can register for VIRTUAL participation by clicking here!
---
Abstract Submission
You can submit your ABSTRACT for a free presentation, a workshop or a poster by clicking here!
---
Keynote Speakers
Plenary Sessions
Simon Hacket (United Kingdom): Children and adolescents with harmful sexual behaviour. The devolopment of the field and prospects of the future.
Knut Hermstad (Norway): Sex offences in a lifespan perspective. Experiences and new perspectives
Anja Kruse (Norway): The Why, the Who and the Wherefore. Explanations, self-change and social friction in men's narratives of sexual violations
Mark Olver (Canada): The Role and Relevance of Protective Factors in Dynamic Sexual Violence Risk Assessment and Management
Liam Marshall (Canada):

Effective treatment for those who have engaged in sexually inappropriate behavior
Oddfrid Skorpe (Norway): Harmful sexual behaviour among children and adolescents: Prevention strategies and proposals for interventions
David Prescott (USA): How do we thrive in this work and become more effective?
Keira Stockdale (Canada): Assessing and Managing Offense Analogue and Offense Replacement Behaviors (OABs and ORBs) in Sexual Offense Treatment Contexts
Pre-Conference Workshops
Mark Olver (Canada):

Therapeutic Approaches with High Psychopathy Sexual Offending Populations: Evidence, Issues, and Practice Implications
Svein Øverland (Norway): Collaboration between police and psychiatry: an innovative approach to reduce risk for new Child Sexual Exploitation Material offences
Liam Marshall (Canada):

Working with individuals who deny responsibility for offending sexually
Keira Stockdale (Canada):

Risk Assessment approaches for Youth who have Sexually Offended: The Violence Risk Sexual-Youth Sexual Offense version (VRS-YSO)
David Prescott (USA): Practical application and implementation of the Good Lives Model (GLM)
Carol Carson (UK): Problematic and harmful sexual behaviour and autism spectrum disorder – implications for practice
Brian Judd (USA) & L. Maaike Helmus (Canada): An Introduction to the Violence Risk Appraisal Guide - Revised (VRAG-R): Development and Subsequent Cross-Validation on European, Canadian, and Other Samples
Jennifer Allotye (UK):

Technology-assisted harmful sexual behaviour among children and adolescents – understanding and intervention
---